News and notes from the world of classical music.
Lansing Symphony Concert Celebrates Local Talents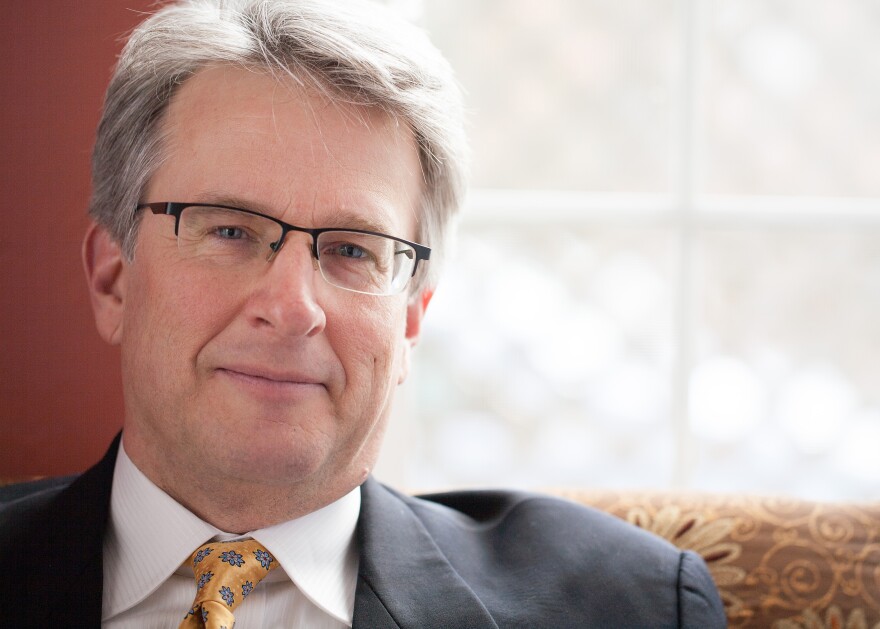 This Saturday night, the Lansing Symphony Orchestra comes to the Wharton Center to present a program highlighting two local talents. However, a few months ago, one of these pieces turned from a celebratory work into a tribute, instead.
Jamie Paisley (JP): One of the aims of the Lansing Symphony Orchestra that is being addressed in this Saturday's concert at 8:00, is a project of highlighting the musicians of the orchestra.
Timothy Muffitt (TM): Right
JP: Who is that individual this time?
TM: So that's our principal cellist Hong Hong. He's been with us for a few years now. I often hear from members of the audience how much they enjoy him as a musician and enjoy just having him onstage there, and of course, when he has solos they always sound wonderful, so he seemed a logical choice for our next featured soloist from the orchestra. I wanted to do one of the really well-known concerti for cello, and we'd recently done Elgar, we'd recently done Dvorak, so Saint-Saens was next in line. All the movements are connected which I really love, and music from the beginning comes back later as a transition and it's just really beautifully crafted and a wonderfully inspired work. It's a small orchestra in the wind section, but Saint-Saens was a master at orchestration and he creates beautiful colors and effects, and I think it's a real masterpiece.
[Music from the Saint-Saens Cello Concerto No.1]
JP: Speaking of smaller type ensembles, when the Sibelius [Symphony No.] 3 came out, that was around the time of the Mahler [Symphony No.] 8, and so to the pare it down with a very different symphony for the second half of the Lansing Symphony concert.
TM: This is almost a neo-classical gesture on the part of Sibelius who know how to write large expansive works, that was certainly in his skill set. But with this Third Symphony, the orchestra is a Mozart-sized orchestra, then the work is small scale also. It's interesting, it comes in at about 30 minutes and for a late Romantic symphony, that's quite brief, like you said comparing to Mahler, and Mahler was writing at the same time. So, I love this piece! i think it's, again, a very inspired work of Sibelius. There's no fluff, there's no filler, it's just pure inspiration from beginning to the end.
JP: Starting things out however is something that I believe as the season was announced there was a very different intent when it comes to James Niblock and his work.
TM: Right. So, he was concert master of the Lansing Symphony, he was also the director of the then Department of Music, I believe it was called. at Michigan State University, taught violin, taught composition, you know one of those really important people, and this year is his 100th birthday. And so we hoped it would be a 100th birthday celebration. Unfortunately, Mr. Niblock passed recently, and so it will be a tribute and a memory of his extraordinary contribution to our community here and to music in general. When I spoke with him, this was the one he wanted us to do. It is a wonderful celebration of American music, it's a very uplifting and joyous work.
Maestro Timothy Muffitt and the Lansing Symphony play the late Dr. James Niblock's Three American Dances while principal cellist Hong Hong is soloist in the Saint-Saens First Cello Concerto, and the Sibelius Third Symphony rounds out this Saturday night's performance at the Wharton Center. Tickets and more information at lansingsymphony.org.