MSU's Home for the Holidays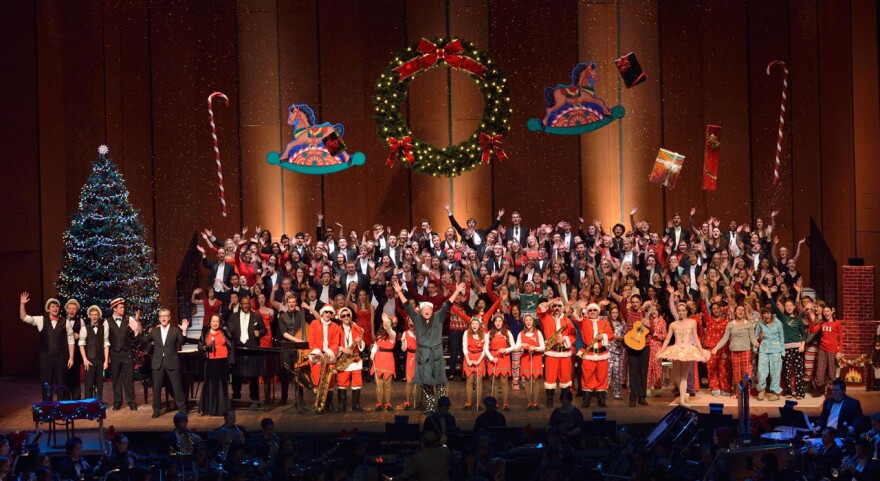 Wed. Dec. 24 - 6pm on WKAR World | WKAR presents a local, original holiday special this month for TV and radio.
MSU's Home for the Holidays offers traditional holiday music with carols, storytelling, and sing-alongs featuring MSU College of Music ensembles and soloists. It's an unforgettable concert experience that's only possible once a year, from the Cobb Great Hall at Wharton Center on the campus of Michigan State University.
The television and radio special, MSU's Home for the Holidays, is a co-production of the College of Music and WKAR Network at Michigan State University. This broadcast marks the third season of this extraordinary partnership between two forces of creativity, discovery, and learning at MSU.
Listen
Mon. Dec. 22 at 7pm 90.5 FM
Thur. Dec. 25 at 3pm on 90.5 FM