Thunderstorms Cause Damage; Thousands Lose Power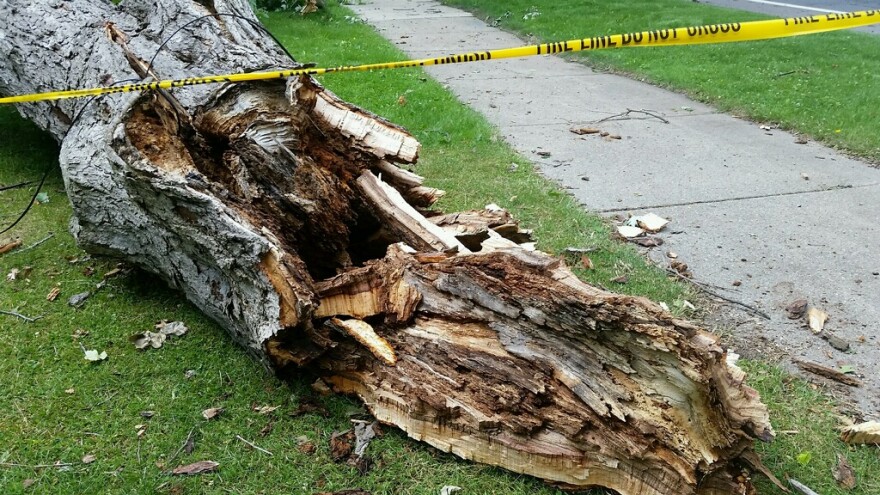 Thunderstorms packing winds exceeding 60 mph caused damage across Michigan, knocking out power to tens of thousands of customers.
Trees and power lines were knocked down by the storms, which started Thursday night and continued Friday morning. Heavy rain and hail are reported in places. Consumers Energy says more than 130,000 homes and businesses it serves lost power.
The utility says restoration efforts are taking place and will likely continue through the weekend. It says the northeast and western portions of the state were hit hard.
The National Weather Service says winds up to 65 mph were reported in the Grand Rapids area. Some trees and large tree limbs were knocked down in suburban Detroit. DTE Energy reported scattered power outages in the Detroit area on Friday morning.