More Bishops Testify In Okemos Priest Preliminary Hearing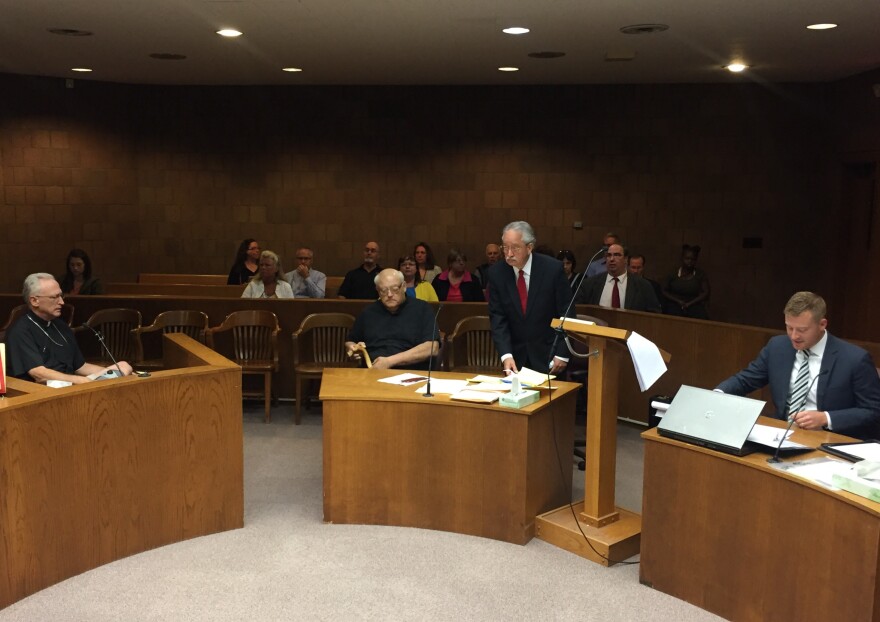 Two bishops took the stand in the preliminary hearing for former Okemos priest Jonathan Wehrle today. The court is trying to decide if the case will go to trial.
Bishop Earl Boyea and retired Bishop James Murray were called as witnesses this morning in the continued preliminary hearing for Father Jonathan Wehrle. Bishop Boyea said when he received preliminary reports about possible misuse of funds, he asked Wehrle to retire or he would have to suspend him.
Police believe Wehrle spent nearly $2 million in funds from St. Martha Church in Okemos on his 11,000 square foot home in Williamston. Wehrle's attorney says family money could have paid for the house.
Assistant County Prosecutor Attorney Andrew Stevens told WKAR the county expects to bring more charges against Wehrle.
"The highest charge that we have in the state of Michigan is $100,000 or more. If our value exceeds that, we can split them up. And so we have a collection of documents and evidence and we have categorized it into smaller sub-categories and that will be the basis for different charges."
The preliminary hearing is scheduled to continue on October 20th.