MSU Acting President Udpa: I Want To Look Forward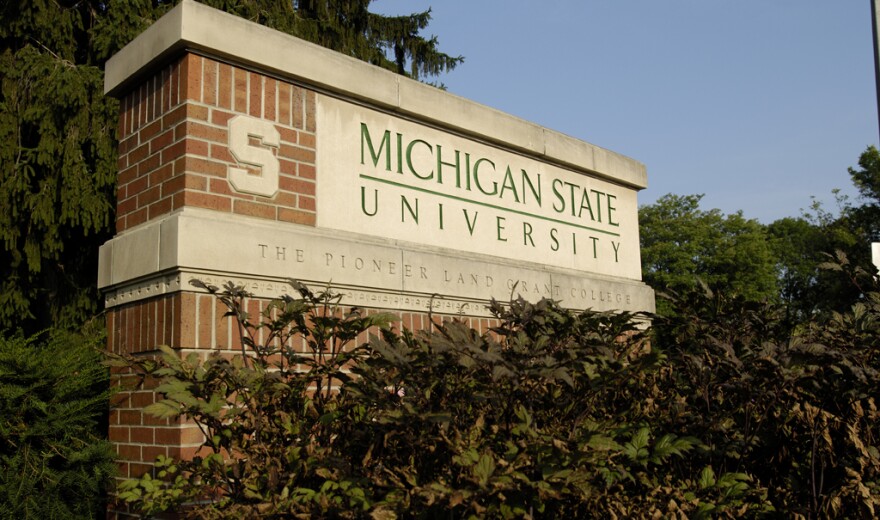 "Not taking Engler's resignation on his terms was the most exciting part of the meeting."
That was one of the thoughts shared by Lisa Lorincz, mother of Larry Nassar survivor Kaylee Lorincz, following today's MSU Trustee meeting at which members voted to oust Interim President John Engler. Engler had offered yesterday to resign next week following his remarks about survivors last Friday. Engler referred to Nassar survivors who had "been in the spotlight and are still enjoying that moment at times." Survivor Kaylee Lorincz was among those gathered at MSU today, and called Engler's statements "callous and disrespectful."
Nassar is the disgraced former MSU doctor serving what amounts to a life prison term for the sexual assault of hundreds of girls and young women.
MSU College of Engineering Dean Satish Udpa will replace Engler as Acting President. "One of the things I want to do is – I want to look forward" said Udpa at today's campus meeting. "I don't want to look back and point fingers. I want to do the very best I can for this institution and move forward."
Natalie Rogers is Communication Coordinator for the survivor advocacy alliance group Reclaim MSU. After today's Trustee meeting, Rogers also saw forward momentum. "The new Trustees have been here for not even a month yet and they've already re-opened the Healing Assistance Fund - and gotten rid of Engler."