From our State Capitol in Lansing to the U.S. Capitol in Washington, DC, WKAR is committed to explaining how the actions of lawmakers are affecting Michiganders. Political and government reporter Abigail Censky leads this section. There are also stories from Capitol correspondents Cheyna Roth, Rick Pluta and the Associated Press. As the 2020 presidential race begins, look here for reports on the role Michigan will play in electing or re-electing the president.
LISTEN: Secretary of State Jocelyn Benson's Inauguration Speech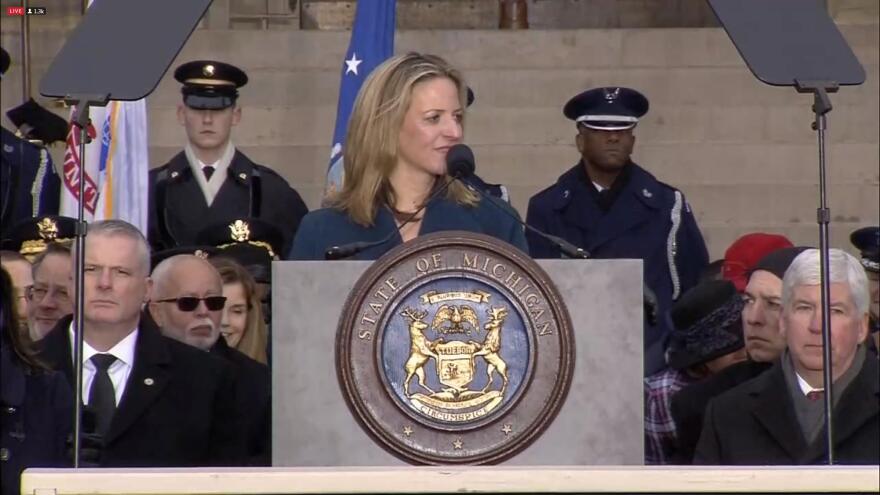 During her inauguration speech on January 1, 2019, Michigan Secretary of State Jocelyn Benson vowed to protect the votes and democracy of the state's voters.