From our State Capitol in Lansing to the U.S. Capitol in Washington, DC, WKAR is committed to explaining how the actions of lawmakers are affecting Michiganders. Political and government reporter Abigail Censky leads this section. There are also stories from Capitol correspondents Cheyna Roth, Rick Pluta and the Associated Press. As the 2020 presidential race begins, look here for reports on the role Michigan will play in electing or re-electing the president.
Michigan Lawmakers Set Extra Session Amid Insurance Talks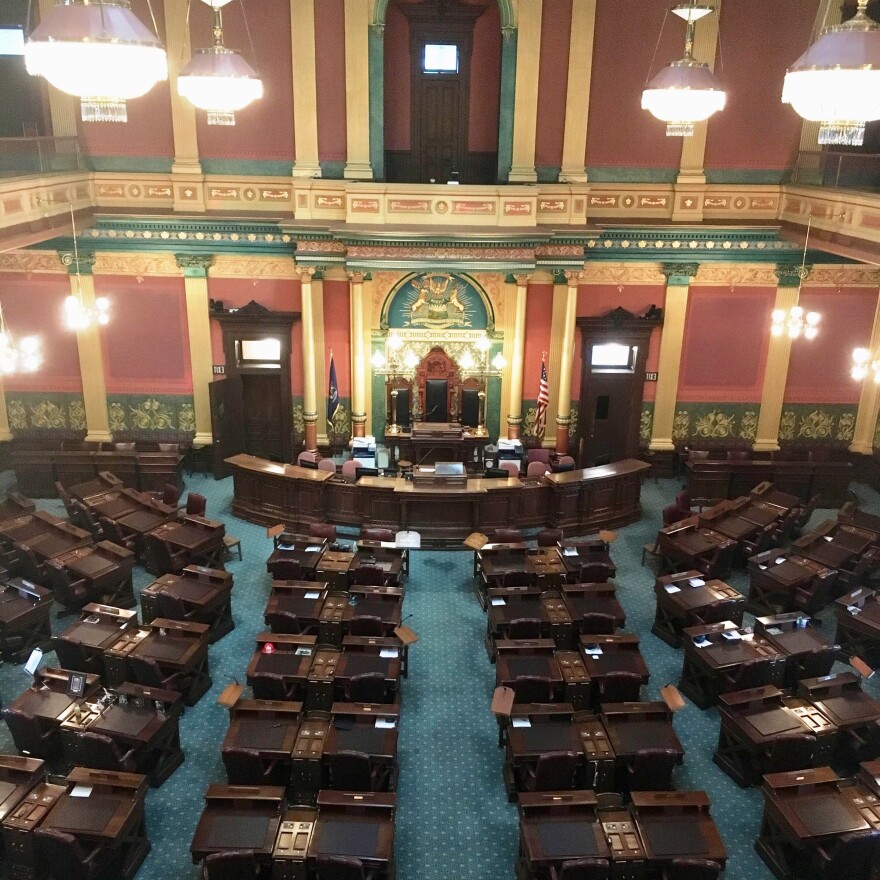 Michigan lawmakers will gather for an additional day of session before the Memorial Day weekend as Republican legislative leaders and Democratic Gov. Gretchen Whitmer work on a possible deal to reduce the state's high auto insurance premiums.
The House and Senate will meet to potentially vote Friday — a rarity — following hours of private talks at the Capitol Thursday on legislation that would overhaul the no-fault insurance law.
Legislators reported progress but did not say if an agreement had been struck.
Michigan is the only state to require that drivers buy unlimited personal injury protection, or PIP, benefits as part of their car insurance policy.
Lawmakers want to let motorists opt out of full coverage if they have other health insurance to cover their crash injuries.