The Latest: Michigan Sues Flint For Not Approving Water Deal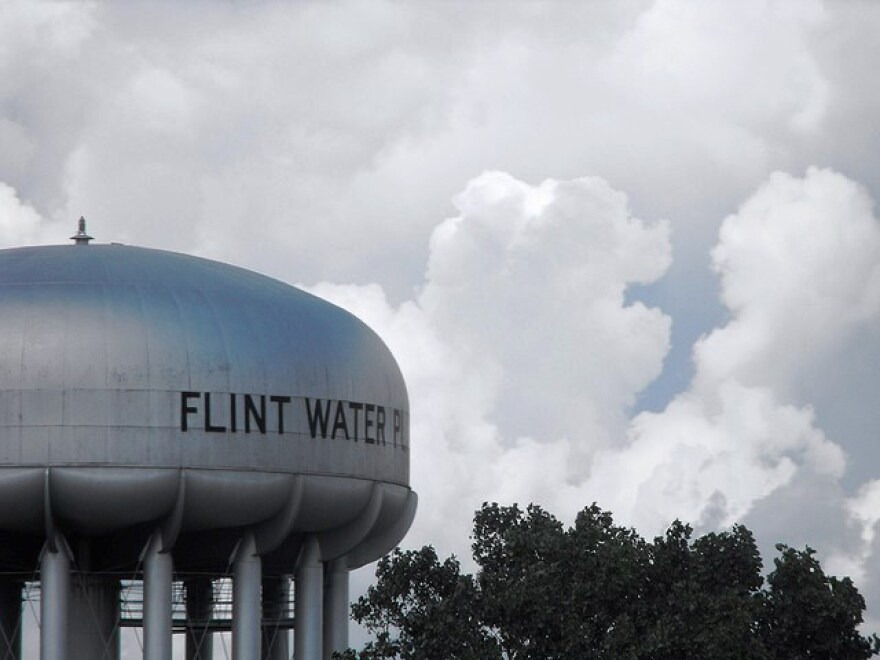 The Latest on the lead-tainted water crisis in Flint, Michigan (all times local):
10:50 a.m.
The state of Michigan is suing Flint, alleging that the city council's failure to approve a recommendation to buy water long term from a Detroit-area system is endangering a public already troubled by a lead-tainted water crisis.
The lawsuit was filed Wednesday in federal court.
The state Department of Environmental Quality had previously threatened legal action if the council did not approve Mayor Karen Weaver's recommendation or a reasonable alternative by Monday.
The council instead approved a short-term extension of its contract with the Great Lakes Water Authority, against the wishes of Mayor Karen Weaver, who is backing a 30-year contract.
State and federal officials do not want Flint to change water sources a third time after a fateful 2014 switch resulted in lead contamination and other issues while the city was under state management.
___
6:35 a.m.
A state-appointed financial board says Flint can't block a plan that puts about 8,000 property owners at risk of losing homes due to unpaid water and sewer bills.
Plans for the tax liens on properties across Flint drew protests this year amid the city's crisis with lead-tainted water. Flint City Council in May approved a one-year moratorium on the liens to give officials time to determine how to handle the issue.
The Receivership Transition Advisory Board struck down the resolution Tuesday. Board Chairman Frederick Headen says Flint needs money from tax liens — especially after City Council didn't approve a long-term water contract with the Great Lakes Water Authority.
Flint Mayor Karen Weaver said Tuesday she disagrees with the board and will defy its decision by essentially continuing the moratorium.