Trump Endorses 'Star' John James In Michigan Senate Primary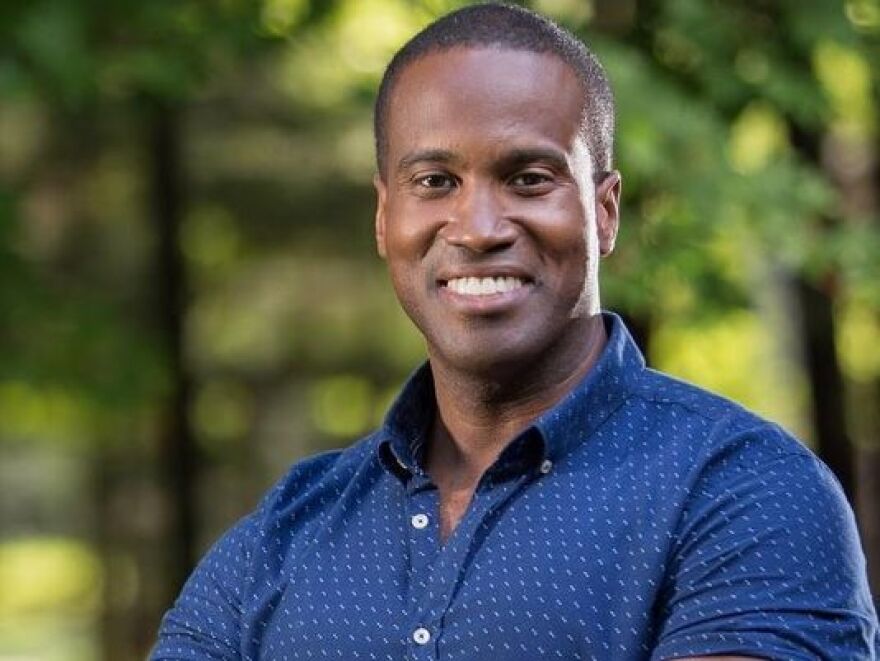 President Donald Trump is endorsing John James in Michigan's Republican primary for U.S. Senate, tweeting that he rarely has seen such a "spectacular" candidate with "such great potential."
James, a 37-year-old African-American business executive and Iraq War veteran, is running against businessman Sandy Pensler in the Aug. 7 contest.
The winner will advance to face third-term Democratic Sen. Debbie Stabenow in November.
Trump, who narrowly defeated Hillary Clinton in Michigan in 2016, tweeted Friday that James is "strong on crime and borders, loves our Military, our Vets and our Second Amendment. He will be a star. He has my full and total Endorsement!"