People Rally Against State's Auto No Fault Law At The Capitol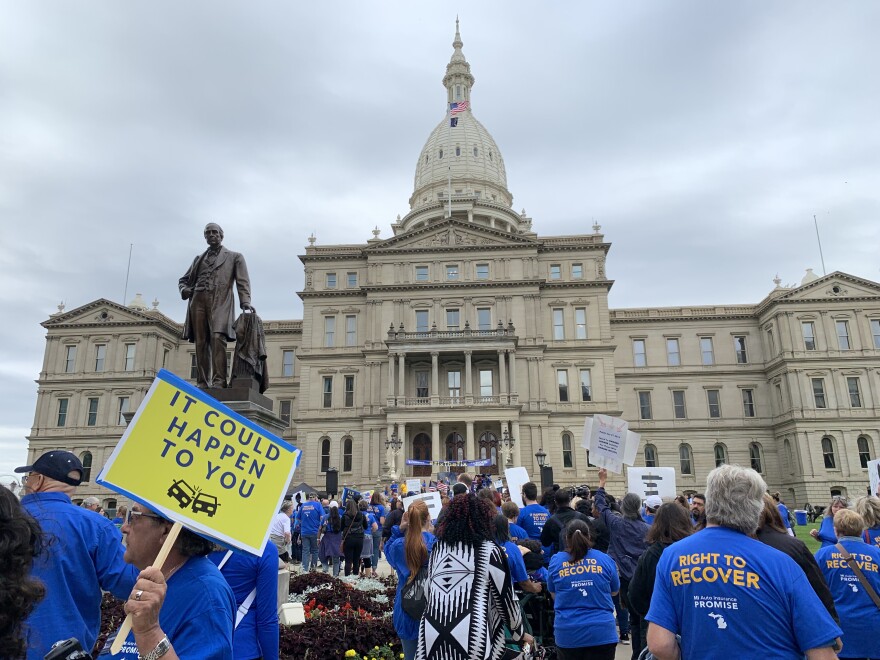 Thousands rallied at the state Capitol Wednesday against Michigan's auto insurance law.
Governor Gretchen Whitmer signed sweeping changes to the law in May. This ended the requirement that everyone have unlimited, lifetime medical benefits for catastrophic car accidents.
Karen Dickerson from Rockford says she suffered a traumatic brain injury from a car accident. She's worried about ending the requirement.
"If you have an accident, I mean it could happen to you, and if you don't have any medical coverage who's going to pay for your therapies that you need?" she said.
Supporters of the current law say it will help drive down the state's high auto insurance rates. Michigan's have been among the highest in the nation.
Senator Wayne Schmidt (R-Traverse City) voted in favor of the changes, and said he realizes there might be a need for changes down the road.
"There are some things that need correcting," he said. "We want to make sure that auto insurance is affordable, but people have access to healthcare. So, we passed it, we're going to give rate relief, but we're going to make sure Michiganders are taken care of too."
On Tuesday, some Democrats spoke out against a budget that they say does not put enough money toward the implementation of the new auto insurance law. Republicans say that budget mirrored what Governor Gretchen Whitmer proposed, though Whitmer presented her proposal before she signed the new insurance law.