Frontline Gets Personal In Flint Water Crisis Film Airing Tuesday Night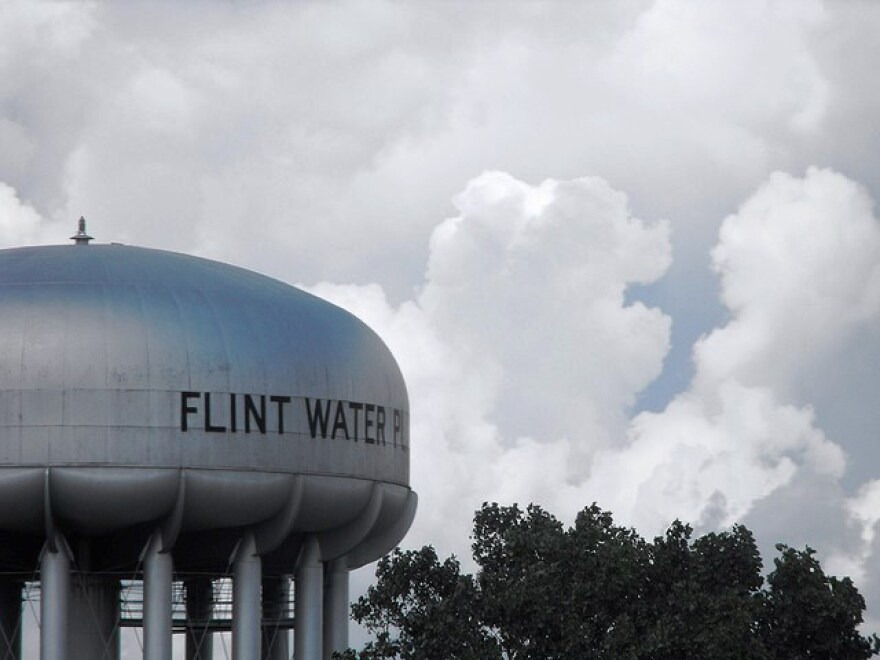 Nearly 5 ½ years ago, the water source for the city of Flint was switched in an effort to save money. A disaster followed resulting in deaths, illness and mistrust of government. Tuesday at 10:00 p.m. on WKAR-TV, the documentary series Frontline examines the crisis by bringing to light conversations and documents never seen on television before. We spoke with Abby Ellis, the Michigan native who is the film's director.
Frontline: Flint's Deadly Water airs Tuesday 10pm on WKAR-TV
Ellis told WKAR's Reginald Hardwick, the film will partly focus on the outbreak of Legionnaires' disease, the bacterial pneumonia that surfaced after the water switch. Ellis said the disease may have claimed many more deaths than previously reported.
"We took our findings to independent epidemiologists at Emory University who analyzed the data and conducted a broader investigation," said Ellis. "What they found is that there were likely 70 more deaths that happened during the outbreak of Legionnaires' disease. The biggest increase in deaths is immediately after the switch."
One of the stories you will learn about in tonight's episode of Frontline is Flint resident Jassmine McBride.
"I often say Jassmine is the story of Flint," said Ellis. "She was 26-years-old, got diagnosed with Legionnaires' disease. And emerged from the hospital three months later having to relearn how to walk, talk, eat, and do everything. As a result of the disease, suffered kidney failure, heart failure, and lung failure and subsequently passed away a few years later. She died from complications caused by the disease. Her story is super important and mimics a lot of the really important, untold stories in Flint."
For the team behind tonight's Frontline, covering the Flint Water Crisis was personal. Ellis grew up in Grand Rapids. Two other producers are natives of Flint. And another producer is from Midland.
"We all had been following the story in Flint since the beginning," said Ellis. "I think as most people who follow this story it seems pretty obvious that we are not getting all of the information. It's such a huge public health catastrophe. It's important that we analyze every element of it in hopes to prevent it from happening in the future."