Michigan Dam Faced Repeated Safety Violations Before Flooding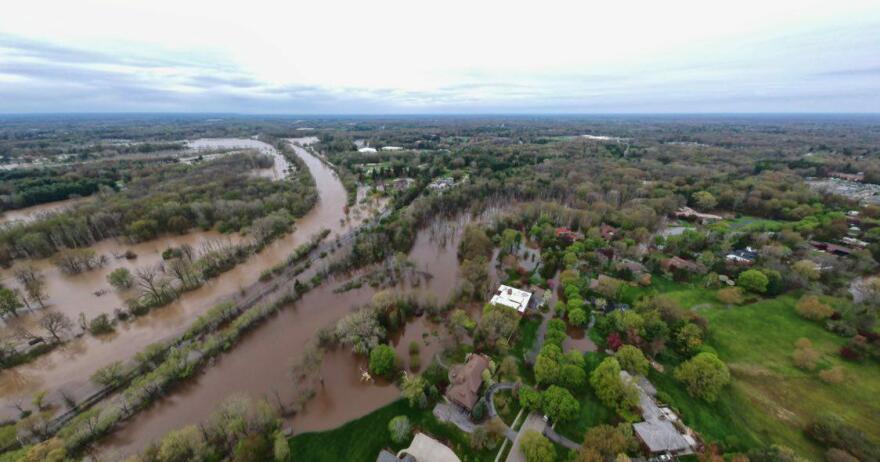 Thousands of Michiganders have been displaced after massive flooding in the Midland area mostly caused by the failure of the Edenville dam.
The dam had been the target of lengthy investigations by federal regulators up until the government revoked its license over safety violations two years ago.
It then fell to state oversight where it was deemed to be in "fair condition." This conclusion was made partially because state regulations were less stringent than federal ones.
The owners of the dam, Boyce Hydro Power are now facing several lawsuits alleging the company failed to fix or repair it. One of the lawsuits also names the state Department of Environment, Great Lakes and Energy and the Michigan Department of Natural Resources as defendants.
Riley Beggin is a journalist with Bridge Magazine who reported on what led to the dam's failure.
WKAR's Sophia Saliby spoke with Beggin about her article.
Interview Highlights
On the federal government's ongoing concern that there wasn't enough spillway capacity to contain rainwater
So, the federal government needed [Boyce Hydro] to double their capacity to drain this water. There was a very long back and forth basically, they kept issuing warnings. The dam owners would negotiate a longer deadline to make those fixes. They were often saying we don't have enough money to make these fixes, and if you shut down our ability to generate money off of the hydroelectricity from this dam, we're not going to be able to make those changes anyway. And then eventually the federal government said, "ok, time's up. We're going to reevoke your license."
On why the state's involvement with the dam
Boyce Hydro was drawing down the water levels in Wixom Lake which is the lake that's created by the Edenville Dam. The company argued that they're doing this for safety and also to make changes and upgrades to some infrastructure in the dam. The state government had problems with that because it exposed these freshwater mussels, one type of which is not an endangered series, but is threatened. They argued that Boyce Hydro had actually little concern about the safety of the people downstream from this dam, but that they were trying to save money off what is more expensive maintenance process if you don't draw this down in the winter. Eventually, two winters later, the state did sue Boyce Hydro, but not over these regulations. Again, they did not demand any infrastructure cases for the spillway capacity to this dam even though there have been problems for thirteen years. What they did sue them over is endangering these mussels by doing these illegal drawdowns.
On how people in the Midland community felt about the Edenville Dam
As [the residents around the dam] were being pulled around by this dam owner and not necessarily being protected by state regulators, they began this process of trying to buy the dam from Boyce Hydro … when this all happened. So, what we've heard from them is some real frustration that the federal government and the state government failed to take action on the clear dangers and some hesitation about what's next. I think, the spokesman said to me, that they are pretty sure they are going to continue to go forward with this purchase, but it's not entirely sure.
This conversation has been edited for content and clarity. The Associated Press contributed to this report.